Mandrel presses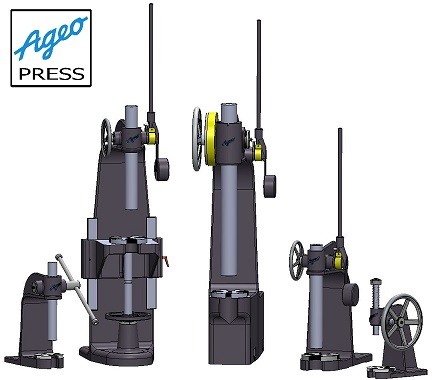 Possible applications of the Ageo PRESS mandrel Presses are pressing and grouting of turn handles, bushings, bearings, bolts and pins etc.
The compact of all Ageo PRESS arbor presses consists of a rigid cast iron T profile. The press ram is provided with teeth and is operated by a pinion with hand lever, ratchet or flywheel. The long circular guiding of the press ram ensures precise work. A rotatable slotted disc supports the workpiece. It is removable and is provided with four through fall slits of various widths.
Besides the standard range, we deal with special presses as to specific needs of our customers.